Vail Valley Running Club Fundraiser
26 Huskies running under the banner of Vail Valley Running Club (It's a CHASSA thing) will race at NIKE CROSS REGIONALS SOUTHWEST on November 19, 2022. Approx cost for each runner and 2 coaches is $1,000. This includes airfare, vans, gas, hotel, food and entry fees. Please support these amazing runners and help them get to Arizona. We also will be having a fundraiser at Main Street Grill on Nov 9th with the runners working as servers, a silent auction and a 50/50 cash raffle. You can also Venmo us @VailValleyRunningClub. These runners have worked so hard all season and we are excited for them to take it to the next level in Arizona. Thank you for your support!
About Us
This year a group of 26 runners from Battle Mountain High School, running under the banner of Vail Valley Running Club, will once again head to Nike Cross Southwest Re-gionals (NXR). These are kids who get up before dawn to run to 6 miles before school. They run more after school. They run their hearts out at a meet one day and get up the next day to run trails. They run for different reasons: for their mental health, for camaraderie, for fitness and to achieve their goals. They run because they are strong and fierce, tenacious and willing to test their limits. They know their PRs and their splits. They know when to eat and what to eat, they're not so good at resting. It's an individual sport but they are each other's loudest support-ers — celebrating successes and consoling when a race goes wrong. "The hard work is paying off. This team has run together for three years and it shows. They support each other and push each other," said Coach Rob Parish. "This is a great opportunity to showcase our team and have them test what they can do." Many of these athletes ran at NXR last year where they finished up the season with monster performances. The boys finished 11th overall in the Championship Race, for the 2nd best finish in team history. The ladies team went huge running against schools from all over the Southwest US — the Huskies crushed the next best team. Everyone of the girls smashed their PR in the process. The crew ran so well, their times would have placed them 6th in the Champ Race. The best news is they will all be back to rumble this year! Last year this team of elite runners was presented an award for overcoming heartbreak. A horrific car accident sidelined one team mate last season and another until this year. These young women are brave, resilient and heroes. One athlete returned to running this year, gritting through the race course — the emotions took over the team, the crowd and coaches for this absolutely amazing and inspirational accomplishment. One of the athletes will be joining the team at NXR this year. This year looks bright for the runners: Based on last year's times, the girls entered the season as the 2nd fastest in 4A Colorado (approx, 70 teams), while the boys are ranked 3rd. Both the girls and boys made the Southwest Regional Rankings "watch list." These are the top Cross Country teams in the SW US in any classification. It marks the first time both teams have been on the lists at the same time. A few athletes to watch are Porter Middaugh with a PR of 15:34.3 and Will Brunner with a time of 15.39.40. Milaina Almonte, who ran for the USATF Trail Running team this summer and regularly finishes under 20 minutes, Lindsey Kiehl and Lindsey Whitton. While these kids have heart, attitude and ambition, we're asking for your help. It will cost about $1000 per person to run at NXR.
$6,530
raised of $7,500 goal
How Blast Works
1.
Select an Athlete
Click the yellow donate button, then choose your favorite athlete to support and follow. You can also choose Team instead of a specific person.
2.
Donate
Use your credit/debit card, or mail a check.
3.
Weekly Updates
Receive weekly updates containing the content the team posted to Blast the previous week. This can include schedules, scores, videos, pictures, and more.
Want to get your company in front of our players, coaches, parents, fans, and sponsors all year?
Reach:

89 Total
(24 Athletes, 5 Coaches/Parents, 60 Fans/Sponsors)
Become a Digital Ad Sponsor!
Create your ad instantly, then buy it if you like what you see. Plus, you can change your ad throughout the year. 4 ads available per team.
Learn More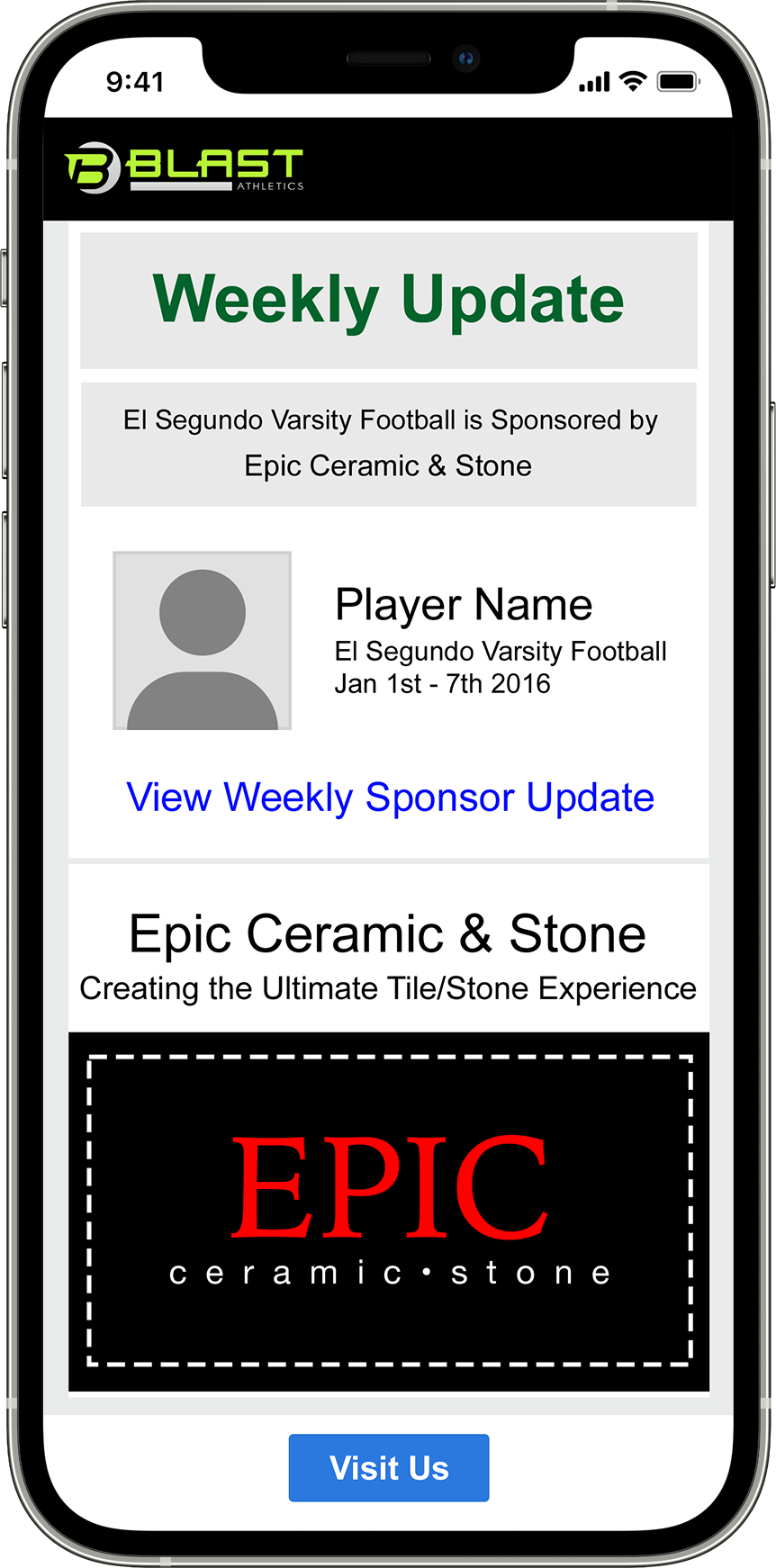 Your ad on Weekly Sponsor Update, plus more:
Sponsor Updates
Final Scores
Game/Practice/Event Reminders
Messages
You've Been Tagged
We provide analytics on your ads:
# Sent
# Opened
# Clicks
# Unique Recipients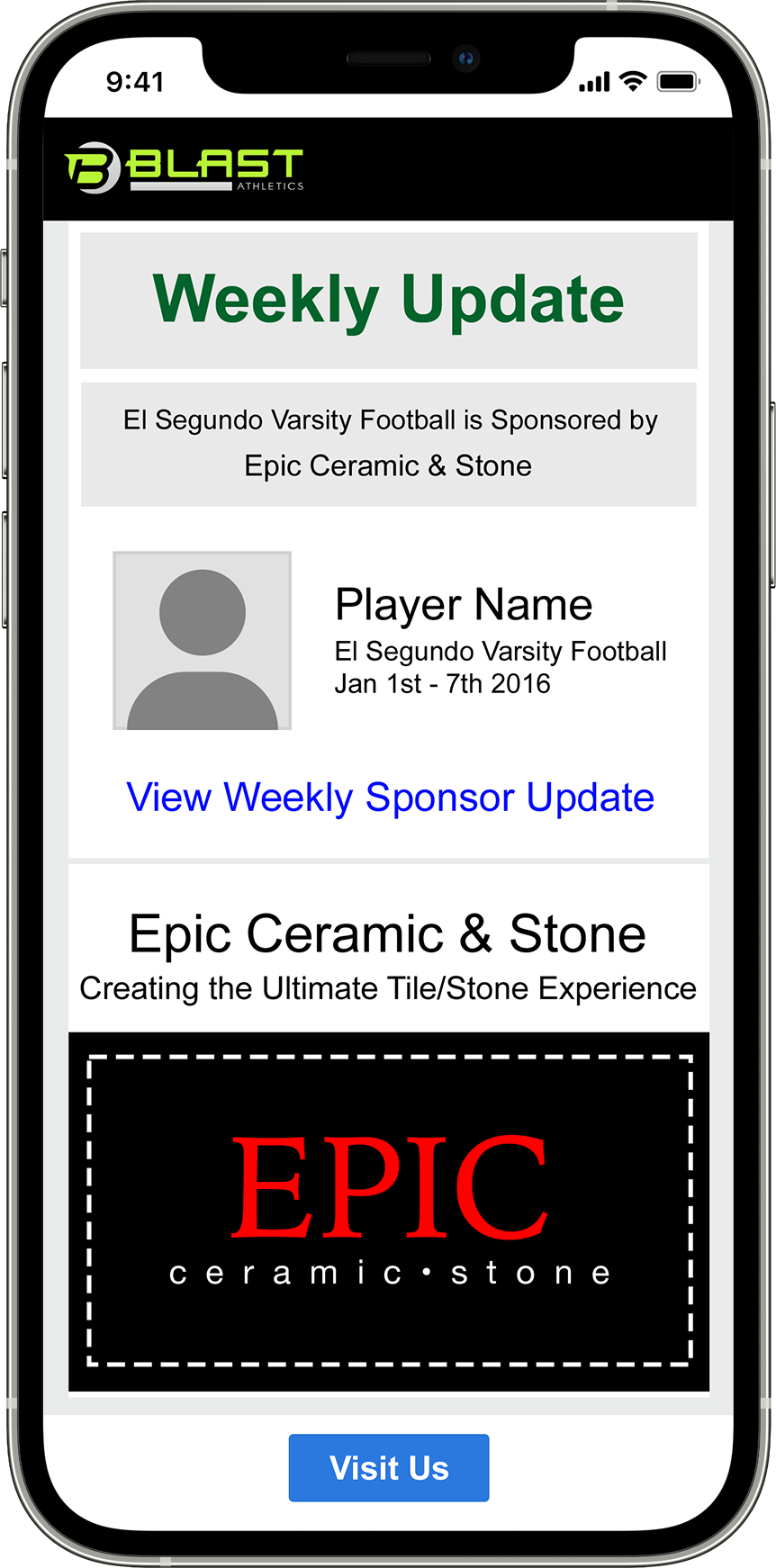 Want to Create Your Own Fundraiser?
---
Contact your Local Rep: